How To Keep Your Kids Entertained On Your Big Day
Keeping Kids entertained ….The reality of a wedding is that they can be long and boring for kids. Deciding whether to invite children to your wedding or have an adults-only wedding can be an incredibly controversial decision.
You need to think seriously about whether kids at your wedding is right for you and the impact it will have your guests. Things to take into consideration is your budget and venue capacity to your family's expectations. So after long and hard discussions, you are inviting kids to the wedding.
Keeping Kids Entertained On A Budget.
Whether it's keeping children quiet during the ceremony or giving their parents a chance to let their hair down at the reception happy children, happy parents!
This is to help you with some ideas to keep your young guests entertained on your special day.
Keeping Kids Entertained With Games.
From Giant Jenga, Connect 4, Twister or a ring toss will keep everyone entertained even for the older guests to get involved whilst you are having your photos taken. If your budget won't stretch to buying games new, try charity shops, Ebay, Gum Tree, and local groups on Facebook, or even ask the parents of the children for unwanted games.
Some parents may have old console games that can be plugged in a side room in the hotel where the reception is. Young guests will be enthralled and quiet whilst those all-important photos are taking place. I wouldn't be surprised if some of the men also disappear to try and compete!.
Keeping Kids Entertained With Crafts
Simple things like a colouring book will keep the little ones entertained. What about a little goody bag with a small pad and crayons, Play-Doh and even bubbles to use outside, cheap and ideal to keep them amused.
If you do have a budget put aside for entertainment for children, what about a close-up magician to entertain not only children but the grown-ups as well, this is a great idea for when your photos are being taken.
Keeping Kids Entertained With Cameras
A photo treasure hunt with disposable cameras, you give a list of photos they need to collect, like a photo of the bride's parents, grooms parents, the cake being cut, Best man dancing with the bride maid, the bride's flowers, the Dj, the band. It is also a nice reminder of the day and they feel that they have contributed to your special day. Maybe add it to the invite about the Photo Treasure Hunt to the parents of the children to get the parents to mentioned it to the children before the 'wedding, which will get them excited and have something to look forward to.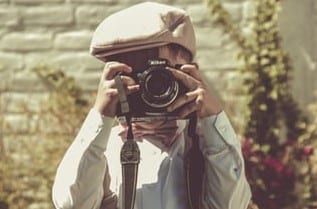 Children can get bored at the table at the Reception breakfast, they are usually ignored by the adults at this time because it's the adults time to chat and eat. So how about making favours for the children, and just putting in small toys (ensure you know the children's ages) soft toys, lego or even a joke book.
What about having a craft table, put a white paper tablecloth over a table and let them scribble with crayons for as long as their heart desires, No paints though we don't want a handprint on your beautiful wedding dress do we?.
Keeping Kids Entertained With A Popular Film
Check with your venue and see if they have a spare room to leave a DVD Player ask parents if they have old DVDs that children will enjoy.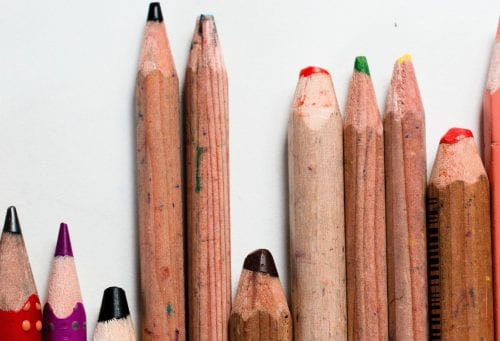 It's important to keep these little guests happy. If you do have a good budget there are Nanny services and Bouncy castles is a great addition to an outdoor wedding.
Please check the venue is ok and covered with insurance and be warned drunken adults can cause injuries to themselves! You can hire toy boxes or even ask parents to give you games beforehand that their children don't play with anymore and make your own box, wrapping an old cardboard box with bright and colourful paper providing children with books, toys to activity sheets is exciting for your young guests, you could also make the box themed.
So it's early evening, time for the guests arriving for the evening reception and the children are now bored. Organise with the DJ to have kids disco playing all those popular children's songs, such as Baby Shark, Frozen etc
Keeping Kids Entertained With Songs
Even songs like:
"Happy" by Pharrell Williams
"Can't Stop the Feeling" by Justin Timberlake
"MMMBop" by Hanson
"Macarena" by Los Del Rio
"Thriller" by Michael Jackson
"ABC" by the Jackson Five
"Twist and Shout" by The Beatles
"Dancing Queen" by Abba
Save yourself stress on your wedding day be prepared and ask for help, don't forget the children's parents will be there, ask them for ideas to amuse their young ones. This day is your day!.
Blog by Jen