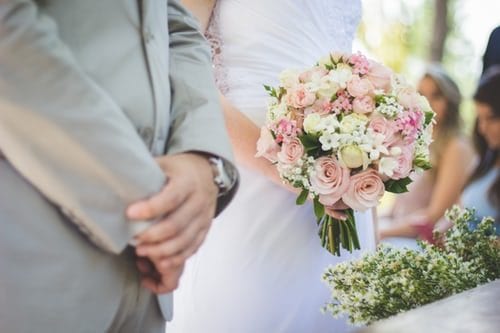 Entertainment For You and Your Guests
Entertainment is so important, unless you are in the business of events planning, your wedding may well be the first time you've had to book live music. With the number of options available and people to keep happy, you might feel completely unprepared for the task. To take some of the head-scratching out of the process, here at M8 Entertainment we are giving out top tips on what to consider when booking professional live music for your wedding.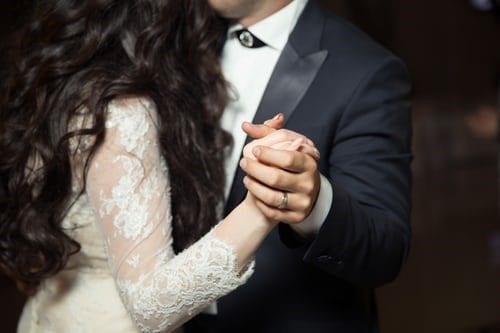 Work Out Your Tastes
A lot of couples make the mistake of thinking they need to work out exactly which songs they want to hear, but a good wedding band will do all this for you. The first thing you really want to establish is your taste in music and the sort of atmosphere you want to create.
There are lots of songs that are guaranteed to get everyone dancing, but before you think about those – and we suggest you leave that to the band anyway – work out what sort of genre or style do you want. Do you want a loud, modern and energetic wedding band, or something a bit more traditional? If you have an artist or group you like.
There are lots of tribute acts to go for, but beware of alienating your audience. It's your day though, so if your favourite tribute will make you happier than a full dance floor, go for it! It might be that you have a specific era of music – maybe Motown, 60s, or the 70s, or Britpop 90s bands.
Indie-rock might be your thing maybe think about your modern artists like Ed Sheeran. Or perhaps something very sophisticated and traditional, like a 7 piece swing band. There are lots of possibilities, but before you start looking and be clear on your tastes and the vibe you want. And don't forget you may want something like a Harpist, Saxophonist or a Violinist for the Church whilst you are walking down the aisle or during your wedding breakfast.
Think About Your Audience
On your wedding day, you will be bringing three or four generations of two families together, and many of them will be meeting for the first time. You might be into heavy metal but unless your guests have similar musical tastes, an Iron Maiden tribute might not cut it for your grandparents. So, if you want to fill the dance floor, think about your audience and the sort of music that will appeal to most tastes to get people dancing.
If you want a wedding band that can just read the room and goes with the right vibe, you need to choose experienced performers, who are comfortable with a broad repertoire of modern chart numbers as well as big hits from past decades.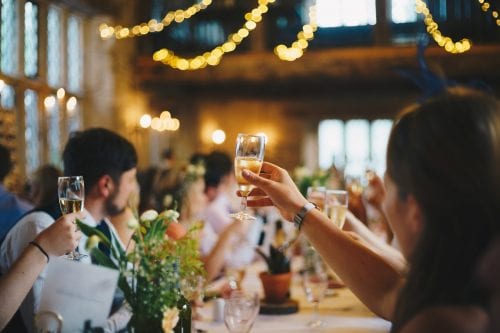 Go for Performers, Not Just Great Musicians
You'll need a band who are not just musically competent but with performers who can engage the crowd and get everyone dancing. A great wedding band will know that your special day is all about you, and they'll be able to put on a show while keeping you at the heart of your wedding day. Look for promotional material that gives you a sense of their energy and how they interact with the crowd.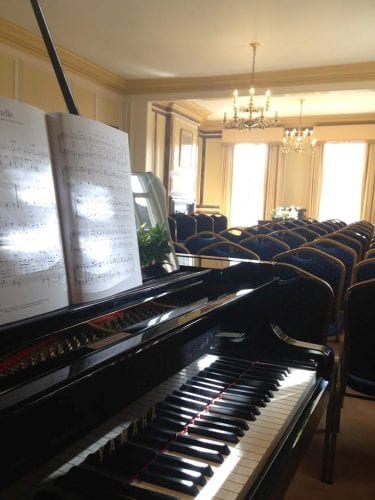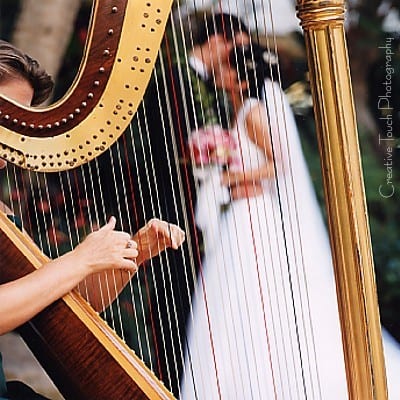 What Size Band Can You Accommodate?
Stage space is really important when deciding on a band. If you've only got a small stage, you might need to go for a three- or four-piece, or maybe even a soloist or acoustic duo for very intimate weddings. Find out from your venue how big the stage area will be and you can discuss options with the potential bands or your live music agent. Talk to your venue to find out what their performance space is like and whether or not your band can easily load to and unload from the stage.
If the venue has a sound limiter, even if you have the stage space you might need to look at smaller band options to save the power cutting out mid-song. A lot of things to take into consideration isn't there.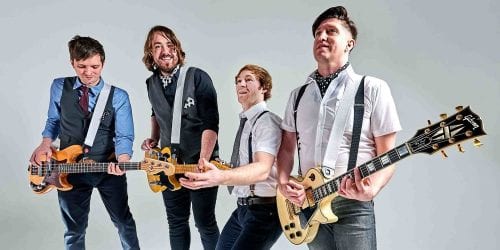 Get Googling
An obvious way to find a wedding band is to research online. Make sure you check out promotional material, repertoire and testimonials to get a good sense of potential acts. Lots of bands also promote themselves on Facebook and Instagram so look beyond their main promotional video and see if you can get a real sense of their personalities and performances from their posts.
One thing to consider when searching online is that a standard search will return bands that have the most web expertise or can afford paid ads, not necessarily the ones that deliver a great show. You could potentially be missing out on lots of acts. This is where an agency can help you reach the best bands and best acts that aren't necessarily all over the web. Speaking to M8 Entertainments who have the experience will help you with all aspects of entertainment.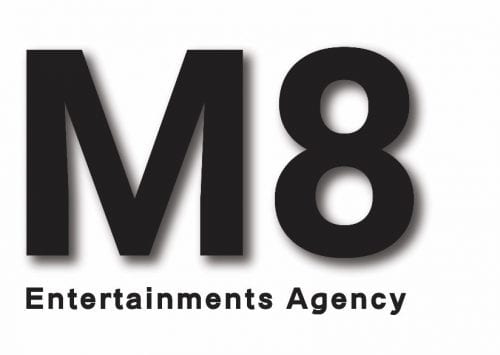 Speaking to M8 Entertainments who are also registered with Hitched.Co.UK will put your mind at ease. You have enough to do!
If you don't want to spend hours researching, enlist us as your agent. This is probably the easiest option, as a good agent we only have professional bands on our books, and we will be able to narrow options to suit your budget, tastes, and requirements, without you having to trawl through pages of promo material.
Be as upfront as you can about what you're after and give as much detail as possible and we will take a lot of the leg-work out for you. Booking with us as your agent M8 Entertainments also gives you guarantees – not just that you'll have a professional band with the quality gear and the right insurance, but you'll have assistance on the day in case there are any surprises.
Once booked, you can look forward to a night of music, laughter and terrible dance moves with your loved ones. AND ENJOY
We Are On Hitched Take A Look https://www.hitched.co.uk/wedding-music-and-djs/cheshire/m8-entertainment_48691.htm
What About a Magician as well https://m8entertainments.com/magicians
.